Save the Date
Your own wedding is one of the biggest events in your lifes! By using the Save the Date website your big day can be announced early and even before every detail is final or needs to be announced.
Extra benefits: The digital Save the Date allows your guests to share their current adress data with you for sending out the invitations later. If desired, they can also RSVP online and let you know if they are coming or not.
On top of that, you are absolutely flexible and a switch to the fully featured Wedding Website is possible at any time.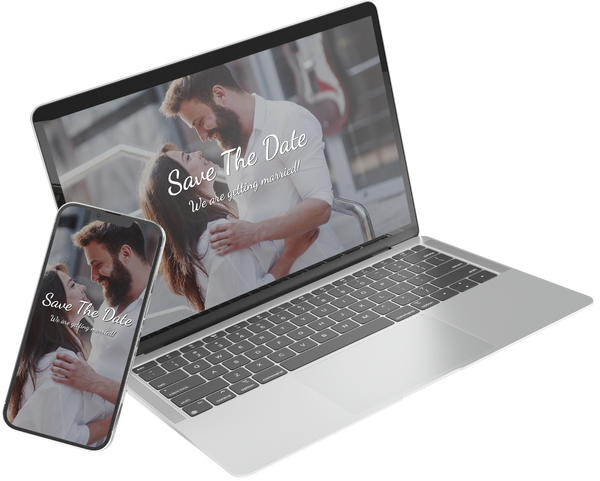 Invitation & wedding
Share all information about your wedding easily - from the invitation to the party. No matter what kind of wedding you have planned. It is your decision what information you put on your own wedding website.
You can expand and update the information at any time. This way, you can keep your guests up to date.
An overview of all possible sections and information can be found below. Alternatively, just take a look at our Demo wedding website: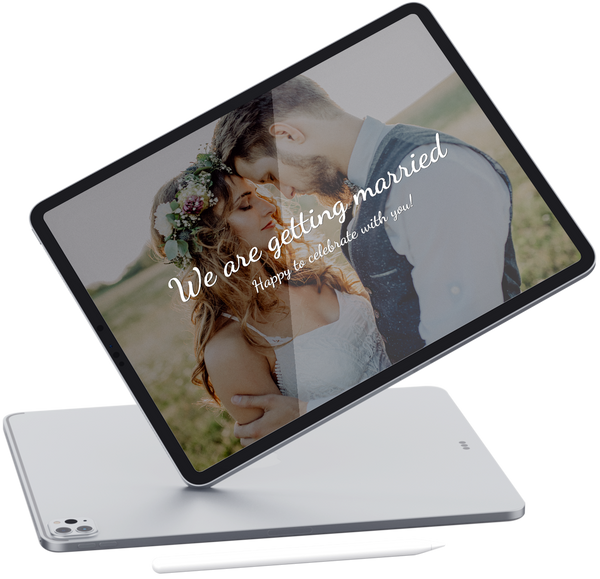 Thank you & photo gallery
Save the most beautiful moments of your wedding in the photo gallery & share them with your guests.
What makes this photo gallery special: Not only you, but also your guests can upload photos. This gives you the chance to experience your wedding through the perspective of your guests. And on top of that, you can organize your photos into several photo albums.
Your wedding website and the photo gallery is also the perfect place to say Thank you to your guests after the wedding.